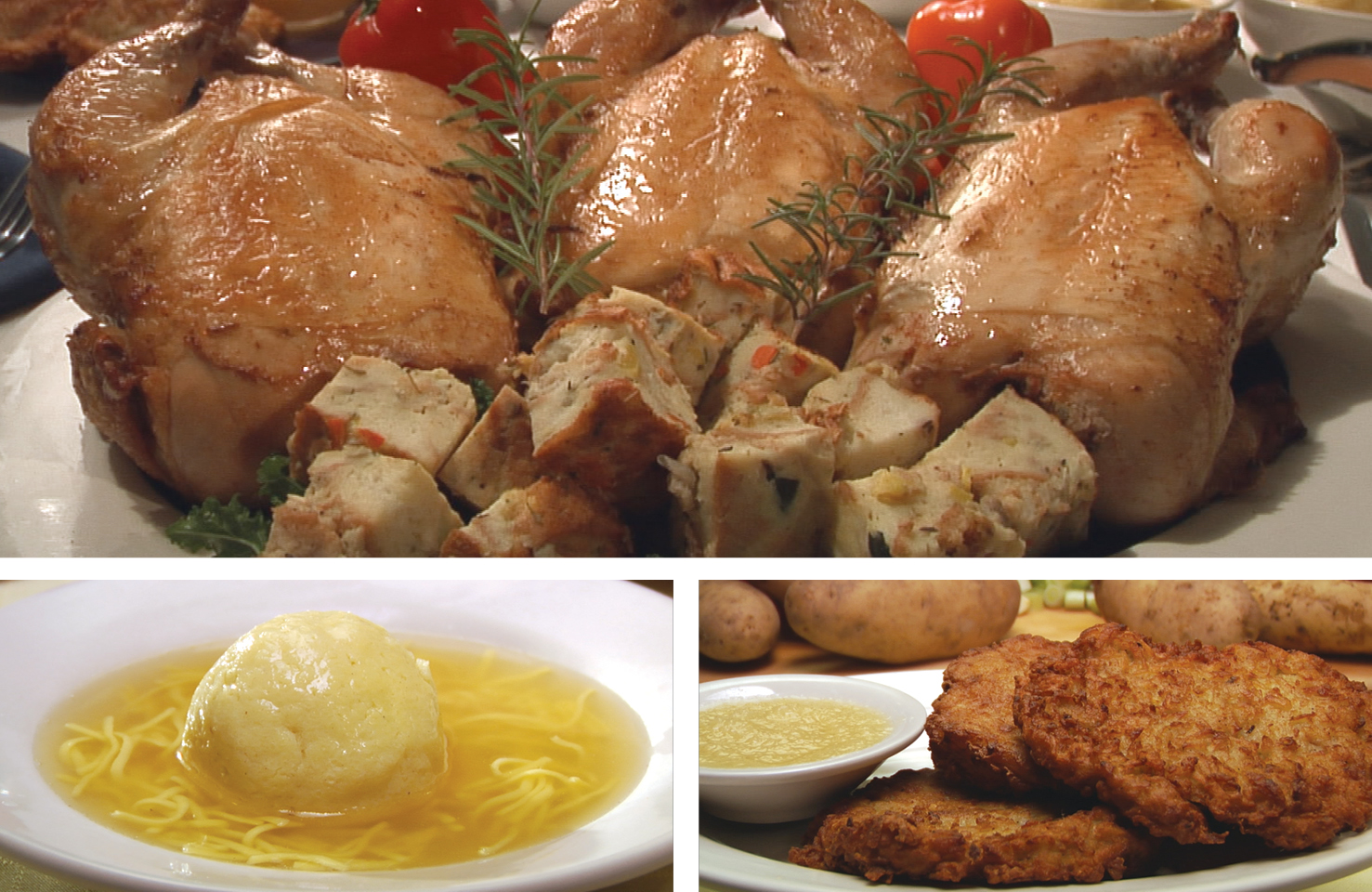 Hanukkah Family
Dinner for 6 … $139.99
2 qts. Chicken Noodle Soup
with 6 Matzo Balls
1 qt. Side Salad (Choose 1)
Cole Slaw • Health • Cucumber
1 lb. Rye Bread
Main Dish (Choose 1)
3 Whole Chickens with Stuffing
2½ lbs. Brisket (add $10)
2 dozen Mini Latkes** with Applesauce
Small Relish Tray
Buy 3 Dozen Latkes, Get 1 Dozen FREE!! …and 25% OFF on each additional dozen, too!
** Spinach • Sweet Potato • Zucchini • Plain Potato
Mix and match flavors! Treat family and friends! Applesauce included!
Discount off available Friday, December 20-Monday, December 30, 2019.
**Flavored pancakes available December 21-30, 2019 or by advance order at other times.