We've Created A Menu of Your Favorite Ben's Burgers, Dogs & Panini Specials
All menu items include a bottomless fountain soda and your choice of one:
French Fries  •  Potato Knish  • Small Deli Salad Portion
TOP'T DOGS – $13.99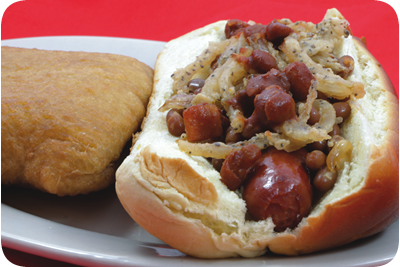 BEST OF BOSTON
A generous portion of baked beans & crispy onion straws on a brioche bun.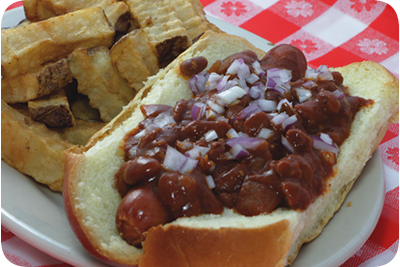 CHILI DOG
On a brioche bun heaped with chili & fresh-chopped red onions.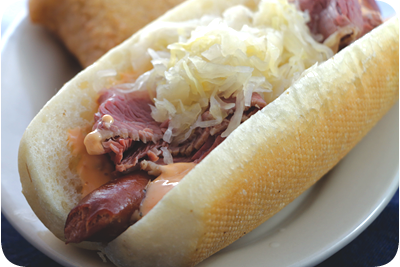 BEN'S DELI DOG
On baguette topped with warm sauerkraut & your choice of either corned beef or pastrami. Russian dressing optional.
FRESH GROUND BURGERS – $17.99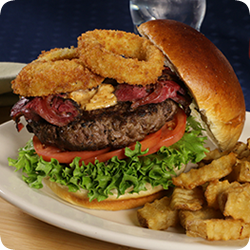 BIG BEN
Grilled pastrami, onion rings, lettuce, tomato & chipotle mayo.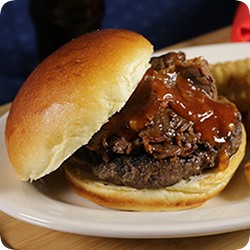 BBQ BRISKET
Sliced brisket & BBQ Sauce.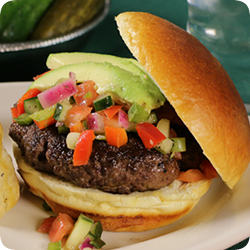 CALIFORNIA
Sliced avocado & Israeli salad.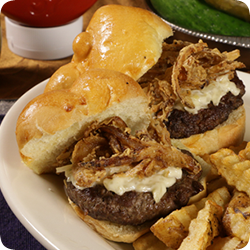 SLIDERS
Twin mini burgers on challah rolls, crispy onions, horseradish sauce.
BURGER EXTRAS
Substitute a veggie burger, no charge. Substitute lean ground turkey, add $1. Top with sautéed onions or mushrooms, add $.99 each.
PANINI – $16.99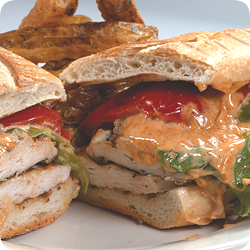 GRILLED CHICKEN
Plump, fresh & tender chicken grilled to perfection topped with lettuce, sweet red pepper & chipotle dressing on French bread.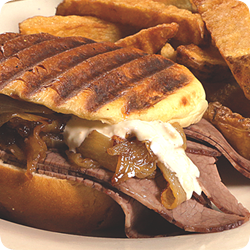 THE ORIGINAL BRISKET
Slowly simmered brisket with all the right seasonings the old fashioned way. Served with caramelized onions & fresh horseradish sauce on a Brioche roll.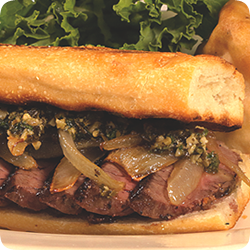 STEAK BITES
Mouthwatering slices of steak with grilled onions & doused with our homemade pesto sauce on pressed French bread.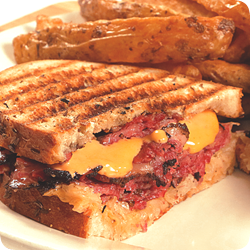 THE RACHEL
A mound of our delicious pastrami, sauerkraut & Russian dressing on pressed seeded rye bread.
THE REUBEN
Ben's famous corned beef, sauerkraut, Russian dressing on pressed seeded rye bread.